Version: 2.0.0
Live Element Preview
See it before you use it with element previews.
Our embeddable UI elements include a preview feature that allows users to see how the element will look and function for different permission levels and tenants. This can be helpful for understanding the various configurations available and how they may affect the appearance and functionality of the element.
How to Use the Preview Feature​
Once you enter the configuration panel of the element you are currently working on, you will see a preview on the right. Use the dropdown menus to select the desired permission level and tenant for the preview. The preview will update to show how the element will appear and function for the selected permission level and tenant, which have been assigned to a particular end user.
IMPORTANT
The tenant dropdown which allows you to render a preview based a specific tenant the user is part of, will only be visible if the current user has been logged into that particular tenant.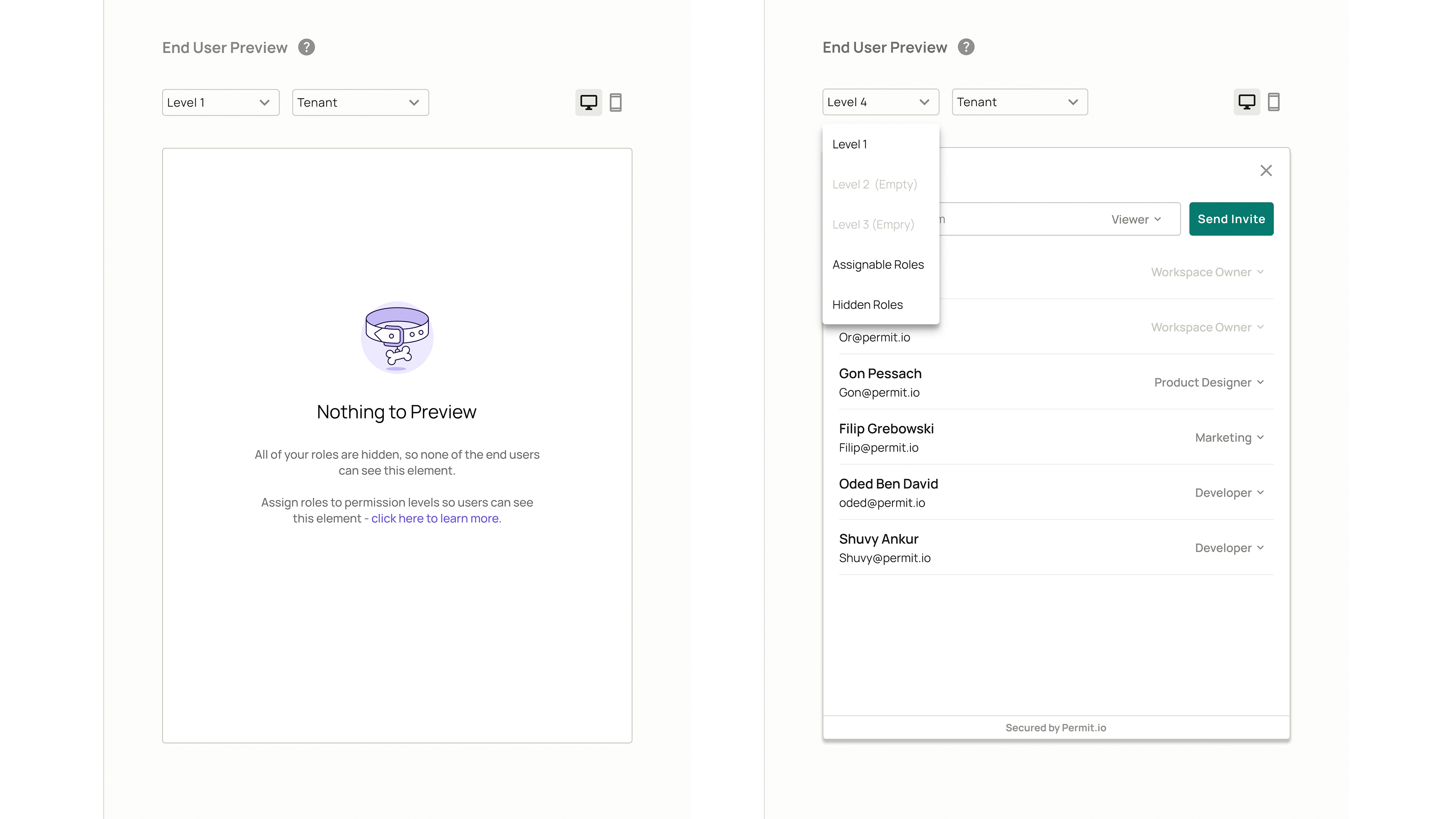 Sign up for developer updates:
You can unsubscribe at any time. Read our privacy policy.