Version: 1.0.0
In this tutorial, we will show you how to integrate Permit.io with your Application in just a few simple steps.
Setup your PDP (Policy Decision Point) Container​
We provide you with a Policy-Decision-Point - aka an authorization microservice, as a container for you to use. Please follow the steps below to install and run the container on your local machine.
1. Pull our PDP container from Docker Hub​
If you do not have Docker installed as of yet, click here to install Docker.
docker pull permitio/pdp:latest



2. Get the Permit.io API key​
Navigate to the Project Management page with the Permit.io web interface. Find the active environment that is marked with a green dot on the icon. Copy the Secret Key.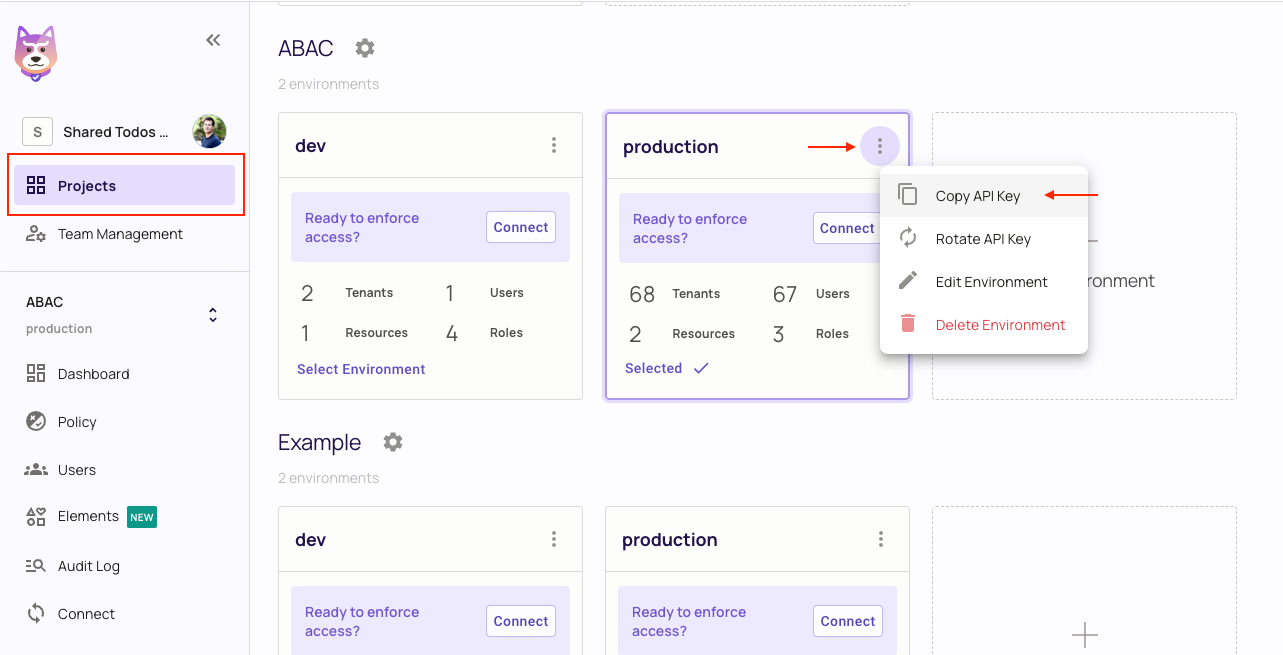 Alternatively, while anyhwere on the Permit.io web interface, click on your user icon in the top right of the screen, and "Copy SDK Secret Key" from there.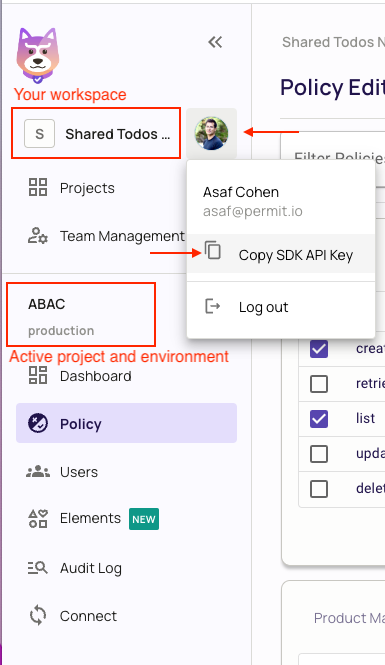 3. Run the container​
Remember to replace <YOUR_API_KEY> with the Secret Key you have just obtained in the previous step.
docker run -p 7766:7000 --env PDP_API_KEY=<YOUR_API_KEY> permitio/pdp



info
Congratulations! You should now have a PDP container running. You can always check the status of the container by typing docker ps in your terminal.
Let's now add the Permit SDK to your app or use the following demo example below.
Integrate SDK​
NodeJS
Python (sync)
Python (asyncio)
Java
.Net
LOGS
Navigate to the audit log page to see your permissions request results.
Don't see logs? Use the troubleshooting page to find reasons why.
note
More SDK functionality coming soon.